FREQUENTLY ASKED QUESTIONS
Get answers to the questions most frequently asked about the Be The Light 5K event.
DATE
The 2018 Be The Light 5K event will be on Saturday, September 21st.
SCHEDULE
Check-in: 2:00 PM to 6:00 PM
Pre-Race Announcements: 5:00 PM to 7:00 PM
10K start: 6:00 PM
5K start: 7:00 PM
Awards ceremony: 8:00 PM
Event wrap-up: 9:00 PM
*Note that final start times may vary on race day.
Check-in and packet pick-up will be held on race day, Saturday, September 29, 2018, at the West Creek Park starting at 2:00 PM. Come early to get your bib and shirt, then hang out to visit all our awesome sponsors and vendor booths.  Bring cash, we have sponsors selling awesome goodies, plus Firehouse Subs will have food service available if you get hungry.
West Creek Park
24247 Village Circle Drive
Valencia, CA 91354
TIMING CHIP
When you receive your bib, you will also receive a timing chip that MUST be worn on your shoe. Do not lose your timing chip, take the time to secure it to your running shoes right away so you are ready for the race.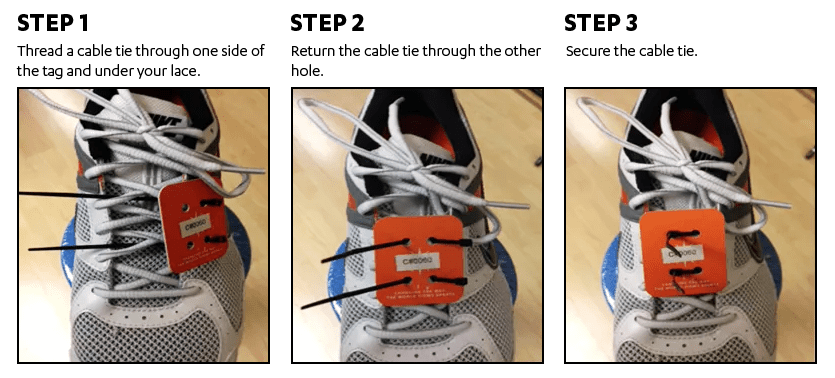 CHECKLIST
The theme is "Be the Light," so at a minimum have a headlamp or compact flashlight to light up the trail, but don't stop there, get creative and have fun to shine your light.
We suspect that in late September it will still be fairly warm at sundown. However, if in doubt check the weather forecast and bring a light jacket.
 Recommended Items
Signed waiver with ID
Running shoes
Timing chip secured to shoe
Headlamp or flashlight
Glo lights or decoration (optional)
Garmin/GPS tracking (optional)
Camera (optional)
Mind of a champion!
WAIVER
In order to receive your race bib and participate, you need to have a signed event waiver and show your ID. Download and print the waiver ahead of time and bring it with you to help expedite your check-in.
Parking is limited and on a first come, first serve basis. There are several areas to park including Rio Norte Junior High School, West Creek Park, and the neighborhood roads around the park.
 Carpool
As parking space is limited we highly recommend to buddy up and carpool to the race to help ensure there is enough parking.
 Parking Tips
Pay attention to event parking monitors
Do not block any driveways, cars will be towed
Lock your car and do not leave any valuables visible
RESULTS & AWARDS
The event will be chip timed for the most accurate results. Final results will be posted online after the event.
 5K Run/Walk
Trophies for 1st, 2nd, and 3rd will be awarded to overall top finishers.
Team trophies will be awarded to the top 3 fastest teams overall, under U.S. cross-country style scoring.
All runners and walkers will receive a finisher's medal at the finish line.
All runners and walkers will receive an official finisher certificate via email after the race.
Top finishers by sex/age-group will be recognized in the final results and finisher certificates that will be emailed out after the race.
 10K Run
Trophies for 1st, 2nd, and 3rd will be awarded to overall top finishers.
All runners will receive a finisher's medal at the finish line.
All runners will receive an official finisher certificate via email after the race.
Top finishers by sex/age-group will be recognized in the final results and finisher certificates that will be emailed out after the race.
No cross-country style team competition.
BAG CHECK
There will be a bag check available at the start/finish line so you can quickly access your bag after finishing the event. The event is not responsible for lost or stolen items.
BATHROOMS
There will be portable toilets at the race by the start/finish line area. There are no toilets on the course.
STROLLERS & WHEELCHAIRS
The course is paved and is accessible to wheelchairs and strollers. Unauthorized bicycles, skateboards, scooters, roller blades, or motorized vehicles are not permitted on the race course due to safety concerns.
Traveling from out of town? Santa Clarita offers several lodging options. The Holiday Inn Express & Suites in Santa Clarita is providing special event group discounts when you register online.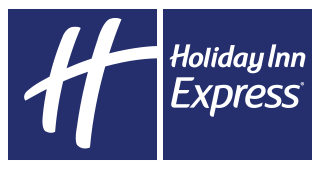 Distance change requests are available, the cut off for all changes is 1-week before event date. Submit change request from the contact page.
VIRTUAL
The virtual entry option is for runners who are physically unable to make it to a race but still wish be a part of and support the event. This includes persons who live far from event location and those with schedules that simply will not allow them to be present on the day of the event.
Participants choose one of the distances, 10K or 5K. They complete the distance where ever they are, on a favorite trail, at the park, on a track, even on a treadmill. Simply do the distance, track the time with a Garmin or app and send a photo with the final time to us via email. Virtual participants receive a medal, shirt, and materials via mail after the event. This can be done alone or with a group.
Running remotely will never be as good as running in person at the actual event, but for those with no other options, it offers a way to stay connected to their community to help them commit to and celebrate their achievements.
If a virtual runner is able to make it to the race they can request to upgrade their virtual entry to a regular participant entry or vice versa.
*Note: Virtual Runners do not qualify for prizes or placement trophy.
CANCELLATIONS
Entry fees are NON-REFUNDABLE and entries are NON-TRANSFERABLE. Sorry, no exceptions.  Once we receive and accept your entry, you will not receive a refund if you cannot participate. You may not give or sell your number to anyone else.
 Virtual Option
If you are not able to attend in person, we recommend changing your entry to a Virtual entry and complete the distance remotely. You can run or walk your chosen distance from anywhere you are, even on a treadmill. Simply track your time and send us a photo showing the final time and distance completed so we can include you on the virtual results.
Submit a change request from the contact page.
 Event Cancellation
Unless there is severe weather on the days before and on the race day, the Be The Light event will be held whether it's sunny, raining or anything in between. The weather only adds to the adventure to make for a memorable experience!
Can't find the answer to your question? Please contact us with your questions and we will get back to you as soon as we can. Check this page in the future as we will add more questions and answers as we get closer to finalizing the details for the Be The Light 5K event.
Permits & Insurance
Be The Light 5K is an insured and permitted event. Thank you to the City of Santa Clarita for their support for permits, to the Rio Norte Junior High School, and local property owners for their support, and to Star Financial via Road Runners Club of America for event insurance coverage.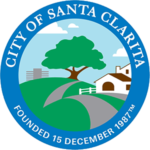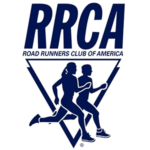 Please note that race information here represents what is planned for the Be The Light 5K. Locations, course variations, and changes may apply depending on conditions, availability, and improvements. We strive to make the best experience possible. Thank you for your understanding.
Welcome 2019 sponsors and partners. Learn more about growing your business and supporting a great community event by becoming a race sponsor today.