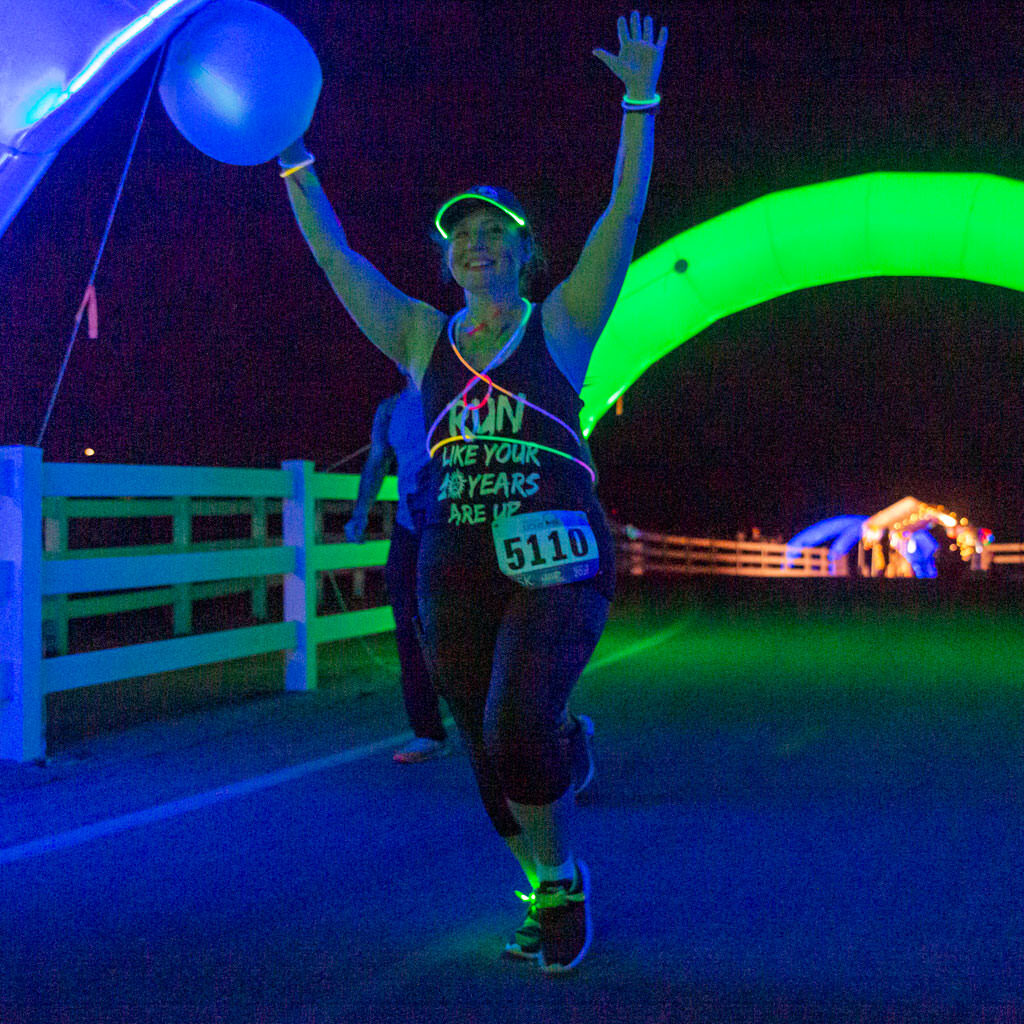 EVENT SET-UP 8:00AM - 2:00PM

Volunteers and crew arrive, go over volunteer training, unload and set up festival and course.

CHECK-IN 2:00 PM - 6:45 PM

Check-in opens to get your bib and swag goodies.  Bring a signed waiver, photo ID, and cash for vendors. Hang out and enjoy the festivities before the race.

PRE-RACE 6:00 PM - 7:00 PM

Gather at the race festival at West Creek park to enjoy the pre-race festivities, announcements, and hear A Light of Hope founders speak before the race.  

10K START 7:00 PM

The 10K goes first and will complete 2 laps of the 5K course.  Starting with a little daylight and finishing the 2nd lap in the night.

5K START 7:05 PM

5K will go shortly after the 10K, just after the sunset with the last bit of daylight and running and walking into the night. 

AWARDS CEREMONY - 8:30 PM

Awards will be handed out in the park to the top 3 male & female finishers along with the top teams. 

FINISH - 9:30 PM

The final runners and walkers finish.  The race is complete and begins to wrap up. 
9TH ANNUAL BE THE LIGHT 5K DATE:
Saturday, September 23, 2023
Welcome 2023 sponsors adding to the awesome experience for you. Learn more about how to grow your business as a race sponsor today.